BETIN App in Kenya
In modern conditions, a mobile app provides people with many advantages. First of all, it saves time and give an opportunity to follow the latest news from around the world. That's why Betin, a reliable bookmaker, presents a unique development created specifically for users from Kenya. The new app has a full functionality and allows you to make forecasts for the huge number of sports confrontations that are presented in the line of our company.
The new development is available for Android. The app has minimal system requirements, so you can install it even on not so advanced device. This is very convenient for many customers who do not have the latest technical innovation. Using of the new app is not difficult. It will be especially easy for users who have already got acquainted with the website of our company. The Internet portal and the app are very similar. They share the same color scheme and have similar user interface. All sections here are clearly defined, so you will see their titles even if you don't have the latest version of mobile device.
Betin app download – features of New App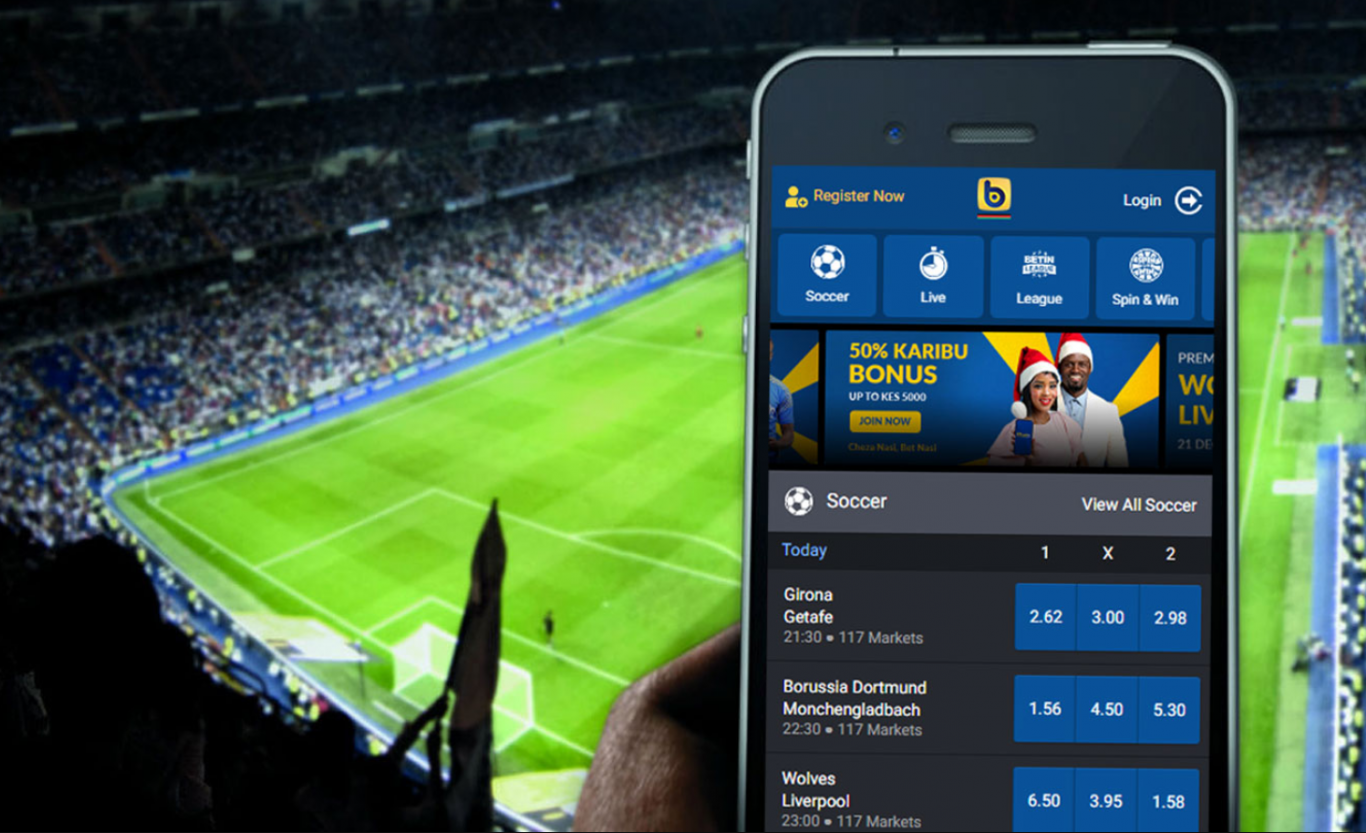 Thanks to using the new Betin app, you can even register at the platform. It is really easy, especially now, when it is necessary to submit only a minimal amount of personal information. After this procedure and the subsequent replenishment of the betting balance, you can start placing bets. And this applies to both the line of events and live competitions.
Thousands of users have already enjoyed the advantage of using the Betin app download . Among the most obvious advantages are:
Comfortable work and noticeable time saving. Now betting on sports will become even more accessible, and in order to predict the outcome of the competition, you will only need a stable Internet connection.
Stable work. Similar to the website, our app for Android is very simple and does not take up much memory storage. If you want to find the necessary information, it is enough to make a couple of clicks. For example, in the specialized section our customers can follow the latest results and read news from the world of your favorite sports. It is also very important if they are going to place a live bet. The information from Betin is updated regularly and is fully reliable.
Possibility to place money on deposit via the device and withdraw winnings easily. Now it became much easier to control your expenses, and keep abreast of the relevant news.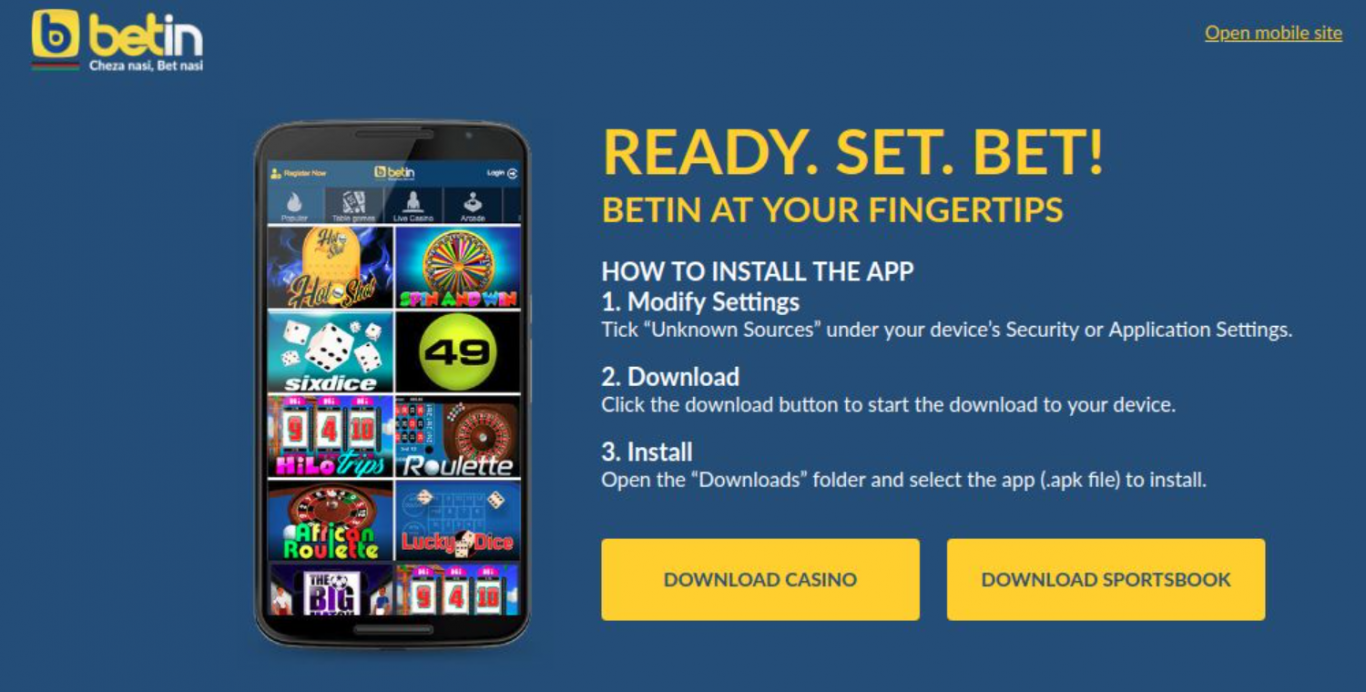 Using app really allows users to save time and earn money. This can be perfectly illustrated by football example. Thus, you can launch the app, go to special section with live confrontations, choose the interesting one and make your forecast. In total, you need to make literally 4 clicks. It takes seconds, and you are able to do it from anywhere in the world. The main requirement is a stable connection to the Internet. Never before has betting been so simple and profitable.
It is worth noting that the odds that Betin offers really reflect the state of events at the market, therefore they are objective and profitable for thousands of users in Kenya. Today, they have a chance not only to watch the latest sports competitions, but also to earn good money on them. Using Betin Kenya app for Android allows you to always be informed and find a lot of new and interesting things.
New customers choose Betin because of the fact that here they receive brand new opportunities. Betin app download from your mobile store and be sure that using it you get many advantages. Yet today, the capabilities of the Android app allow you not only to make forecasts for many events, but also to store the earned funds and make a number of other things.
Betin Kenya app – Further Lines of Development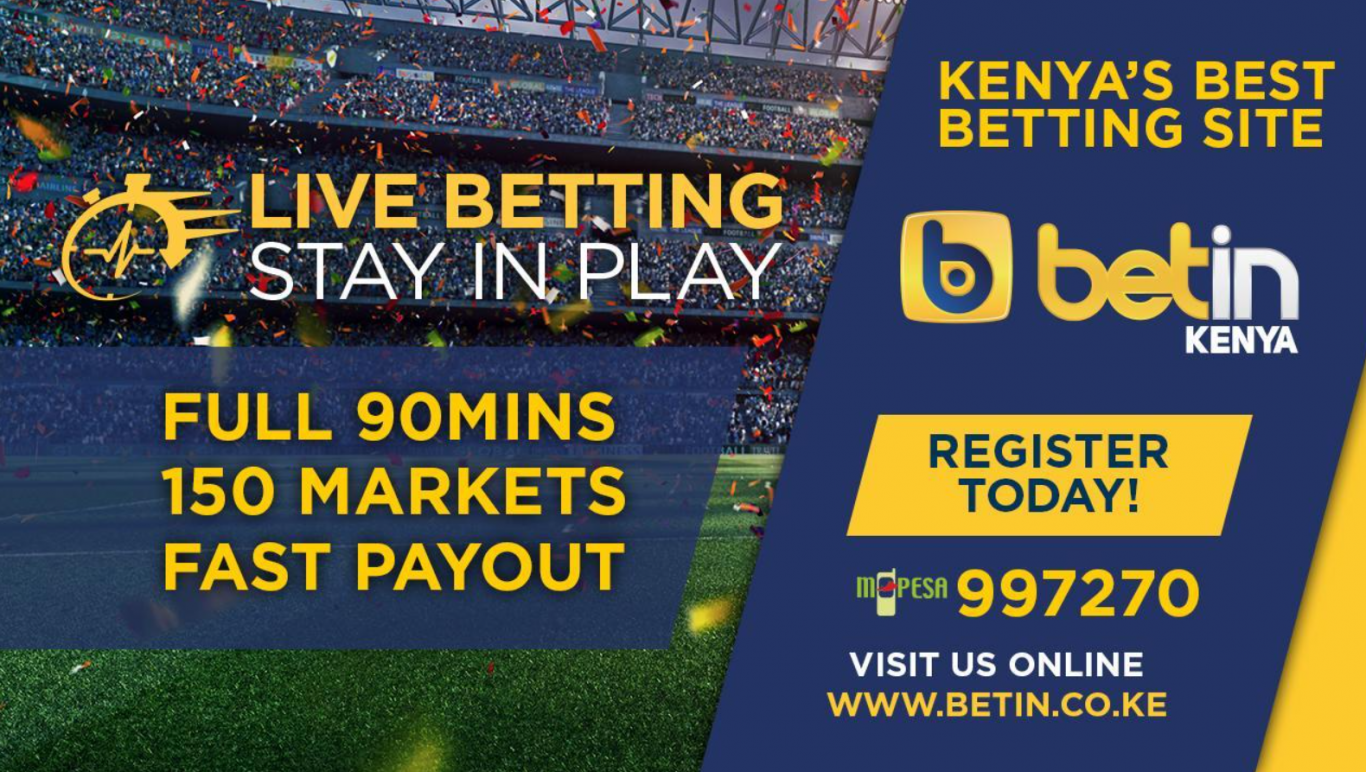 Despite the fact that the Bettin Kenya app has many advantages, the professionals release updates regularly. They deal with the errors, making betting even more advantageous and less risky.
A convenient and thought-out user interface allows customers to develop their skills further. Now, an increasing number of users have a device that fully meets the latest technical requirements. Thanks to this, a bet for them is no longer a luxury, but an excellent chance to earn money.
The mobile version works stably even under really heavy loads. Many users have already made sure about it and appreciated the advantages of the new development. For Kenya, such a product is a real revolution, because in the past you could only dream of an app with functionality like this. Today, all the major customers' requirements have been fully taken into account, and you are able to download the Android app in full. There are versions for other operating systems, too, however, due to certain legislative difficulties, their use at this stage is impossible.
However, our users from Kenya should not worry at all, because this issue will not affect them. Moreover, now thousands of customers receive news from the world of sports and have an opportunity to bet at any time of the day.
Join the market leaders, because downloading of a progressive version of the app is absolutely free and takes only a few seconds. With these conditions, you can fully focus on the sports forecasts and not waste time on nothing. This is exactly what the professionals from Betin offer to Kenyan users. Free download, as well as stable development are extra reasons to personally test its work.
This is really profitable, especially considering the fact that the bookmaker gives bonus for working via the app. Do not miss a profitable opportunity to make forecasts regardless of your location, and in the shortest possible time you will understand that this variant of betting is the best at this stage.